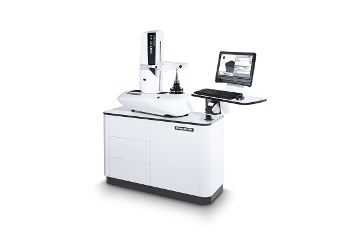 UNO 20I40 - PACKAGE COMFORT
Item Number: UNO
Contract Partner: DMG MORI Spare Parts GmbH
Please Login
Information
Spare and wear parts:
For all spare and wear parts, which are declared as immediately available, the delivery time is as follows:

Germany: 1 - 3 working days after receipt of order
International orders: 5 - 10 working days after receipt of order, for articles declared as immediately available

Services:
For all services, which are declared as immediately available, the delivery time of service is as follows:

Germany: 1 - 2 weeks after receipt of order
International orders: 3 - 4 weeks after receipt of order, for articles declared as immediately available
For more details please click on our shipping page
UNO 20I40 – PACKAGE COMFORT (DEMO DEVICE)
Tool presetting at a high level in an attractive package. The UNO works exceptionally accurately and offers perfect results for tool dimensions with a diameter of up to 390 mm and measuring lengths of up to 400 mm. This is ensured by a thermo-stable construction, high quality measuring systems and a high-performance software.
HIGHLIGHTS
New design, improved ergonomics
FE-optimised and thermo-stable gray cast iron construction
Pre-setting of micro-adjustable reamers up to diameters of 100 mm (traverse up to X –50 mm)
Incident light for visual cutting edge inspection
PACKAGE PLUS EQUIPMENT
Precision spindle SK50 with true running 0,002 mm
Pneumatic indexing and spindle brake
Release-by-touch operation
Convenient base cabinet
Adapter / tool shelf
High quality adapter SK50:SK40
Thermal label printer
Magnet board
All in one PC package 47 cm (18.5") screen with 45-fold magnification
Demo device immediately available, 12 month warranty. Further options, setup and adapter on request.
MEASURING RANGE/ SOFTWARE
X = 200 mm, Z = 400 / 700 mm / Microvision III
Product Requests UNO 20I40 - PACKAGE COMFORT
Thank you very much for your interest in our products. We will gladly send you a prompt and unbinding offer for this product.