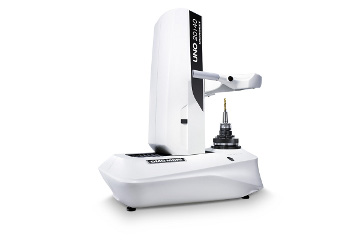 UNO 20I40 - PACKAGE BASIC
Item Number: UNO 20_40
Contract Partner: DMG MORI Spare Parts GmbH
Please Login
Information
Spare and wear parts:
For all spare and wear parts, which are declared as immediately available, the delivery time is as follows:

Germany: 1 - 3 working days after receipt of order
International orders: 5 - 10 working days after receipt of order, for articles declared as immediately available

Services:
For all services, which are declared as immediately available, the delivery time of service is as follows:

Germany: 1 - 2 weeks after receipt of order
International orders: 3 - 4 weeks after receipt of order, for articles declared as immediately available
For more details please click on our shipping page
UNO 20I40 – PACKAGE BASIC (DEMO DEVICE)
Tool presetting at a high level in an attractive package. The UNO works exceptionally accurately and offers perfect results for tool dimensions with a diameter of up to 390 mm and measuring lengths of up to 400 mm. This is ensured by a thermo-stable construction, high quality measuring systems and a high-performance software.
HIGHTLIGHTS
New design, improved ergonomics
FE-optimised and thermo-stable gray cast iron construction
Pre-setting of micro-adjustable reamers up to diameters of 100 mm (traverse up to X –50 mm)
Incident light for visual cutting edge inspection
PACKAGE PLUS EQUIPMENT
Precision spindle SK50 with true running 0,002 mm
Thermal label printer
All in one PC package 47 cm (18.5") screen with 45-fold magnification
High quality adapter SK50:SK40
Demo device immediately available, 12 month warranty. Further options, set up and adapter on request.
MEASURING RANGE/ SOFTWARE
X = 200 mm, Z = 400 / 700 mm / Microvision III
Product Requests UNO 20I40 - PACKAGE BASIC
Thank you very much for your interest in our products. We will gladly send you a prompt and unbinding offer for this product.